When online courses from companies like Coursera and edX started making news, the assumption was that the main market for free classes from the world's best colleges and universities would be 18-22 year olds looking for alternatives to two or four years (and five or six figures) spent at a traditional residential college. The numbers, however, tell a different story.
Like other sources for online education, such as learning marketplaces or recorded college lectures from iTunes U and YouTube, the main market for the latest free and low-cost educational resources continues to be older learners who may already be well into their careers and interested in acquiring new skills applicable to their profession.
Building career skills: benefits of starting late
"Over-40" members of this crowd have a number of advantages over undergraduate-age peers. For example:
Having already obtained a degree (often more than one), they're acculturated to absorbing information in a learning environment
Years spent in the workplace may have taught them to set priorities, juggle competing tasks and organize work to meet specific deadlines
Having grown up before the Internet, they are typically comfortable with new technology, but recognize how much information and learning is available outside of a web browser
Older learners are less fazed by the fact that some online courses and other alternatives generally don't result in officially recognized college credit
While cost conscious, people in this age group tend to also have the financial resources to invest money as well as time into their own edification
For example, while it costs nothing to participate in a Coursera MOOCs, the company also offers students an option to obtain validated certificates by completing work in a secure environment and paying $50-$100 per course to obtain special "Signature Track" credentials. And the customers for this paid option tend to be older professionals like teachers using Coursera MOOCs as a flexible and low-cost alternative to in-person professional training.
Developers of online learning resources are understandably trying to meet the needs of this dedicated and/or paying segment of their audience by providing more courses that are in demand by people in professionals requiring constant retraining like computer programming, education and public health.
Two scenarios that tend to attract those transitioning from younger to middle-age worker towards independent online learning include:
Advancing an existing career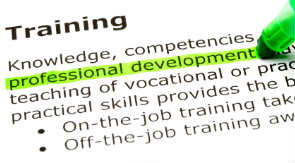 As mentioned, fields like computer programming and health care require participants to stay up to date with the latest languages, tools, laws and policies, creating the need for constant skills training. In the past, such training was provided by the employer in the form of work time set aside for classroom-based education or e-learning offered via a company's Intranet.
Over time, however, employers have become less willing to pay for classroom trainers and lost employee hours. Meanwhile, the increasing number of skills that need to be learned in the workplace has made it difficult for traditional e-learning providers to stay up to date. That's why employee-selected training providers is becoming an important way for self-motivated (often older) employees to take control of their destinies by mapping out their own educational pathways.
Updating programming skills
---
Programming and software development can be one of the more challenging fields to keep abreast of. There are plenty of programming languages being used currently, some of which are more evergreen than others. The advantage is that an older, established professional trained in programming with a set of certain languages typically has a point of reference to start working with the rules and syntax of a new one.
IEEE Spectrum catalogs top programming languages, with the following four topping the list:
Java: It's not too surprising that Java tops the list. As one of the main languages taught in many computer programming degree programs with use cases across desktop software, mobile and web development, Java has a wide variety of uses in different programming roles.
C: Since its introduction in 1972, C has been a vital building block, most notably in the development of Unix.
C++: Developed a little more than a decade after C, C++ is currently used in many different fields, including servers, game development, space exploration and desktop apps.
Python: Guido van Rossum's language has become one of the most popular programming language today, used in creating 3D animation programs, AI development, cyber security applications and more.
Changing careers
Moving into a new field as an older employee can be a daunting (and sometimes frightening) task, given the employment marketplace's preference for younger — i.e., cheaper — versus older job candidates with comparable experience in a new field.
But because certain careers, like computer programming. tend to be fairly meritocratic, an older, dedicated student ready to build core skills in a systematic and committed fashion may actually have some advantages over those who grew up surrounded by technology. For instance, people entering this field later in life from a different discipline might be more inclined to try to understand the bigger picture by starting with Harvard, Stanford or MIT MOOCs on the fundamentals of computer science versus just jumping in and starting to write code (the self-learning option of choice for, among other people, my 15-year-old son).
Similarly, it's often easier for those with years of experience in traditional print design to pick up web programming skills than it is for web coders to transform themselves into talented designers.
Training takeaways
As a final thought, last year (before my son started to learn how to program in Python via Code Academy), I was using every form of free learning (MOOCs, iTunes, etc.) to compress four years of undergraduate education into twelve months via my One Year BA project. While the jury is still out with regard to how well such a strategy compares to four years at a residential college, these new learning tools provide I and fellow older, dedicated students a socially acceptable alternative to going back to school as an undergraduate or graduate student to study anything we like.
Which means that learning about just about any subject is no longer something that has to end when handed a diploma at the age of 22.
If you're interested in finding out more about courses that can help upgrade your skills, check out some of the course listings below.
Sources
"Top 10 Programming Languages," IEEE Spectrum, July 19, 2014, http://spectrum.ieee.org/computing/software/top-10-programming-languages
"Signature Track Guidebook," Coursera, September 30, 2014, https://www.coursera.org/signature/guidebook
"One Year BA," Degree of Freedom, September 30, 2014, http://degreeoffreedom.org/one-year-ba/