If you've put in the hard work to earn a bachelor's degree and continued on to get your master's degree in education, it's only natural to eye that Ph.D. in the field. But are you aware of the options you have with a doctoral degree in education?
A doctoral degree in any field is a major commitment, requiring both time and money, and you certainly don't want to jump into a program without a clear idea of where the degree will take you. What's more, you don't want your degree to box you into a specific career path that you end up not liking.
Fortunately, the field of education can open doors to a number of occupations, especially if you've decided to get a Ph.D. Having a doctoral degree in education can help you advance in the classroom or help you move to a position of influencing curriculum or working one-on-one with students. The following are five popular career paths for professionals with a Ph.D. in education or another similar advanced degree, along with salary and job growth data from the U.S. Bureau of Labor Statistics (BLS).
1. School Administrator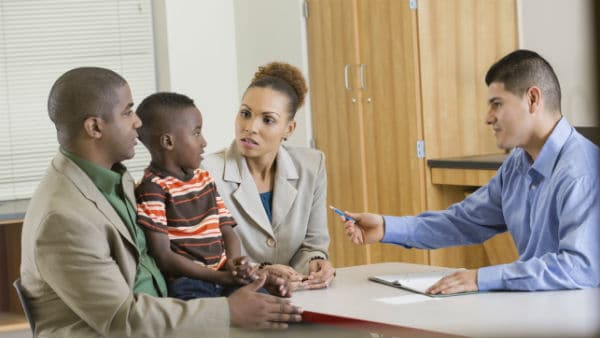 Median Annual Income (2014): $89,540
Projected Job Growth (2012-2022): 6%
Top-Paying States: New Jersey, Connecticut, New York, Delaware
The most obvious landing spot for a Ph.D. in education is in the administrative office. Today's districts are looking for highly trained and experienced principals and superintendents who can guide schools through the process of meeting government mandates, introducing new curriculum and implementing standardized testing.
However, don't make the mistake of thinking administrators are simply paper pushers. Principals have a hands-on job that allows them to interact with students and parents daily. They may address student conflicts and resolve parent concerns, but they also often cheer on student success and lead the charge when it comes to revolutionizing schools with new and exciting learning initiatives.
Superintendents often work in a building separate from students, but that doesn't mean their job is any less engaging. These leaders are exploring the latest teaching trends and meeting with other education professionals as they work to create vibrant school districts that give excelling students the opportunity to soar and struggling students the resources they need.
2. College Instructor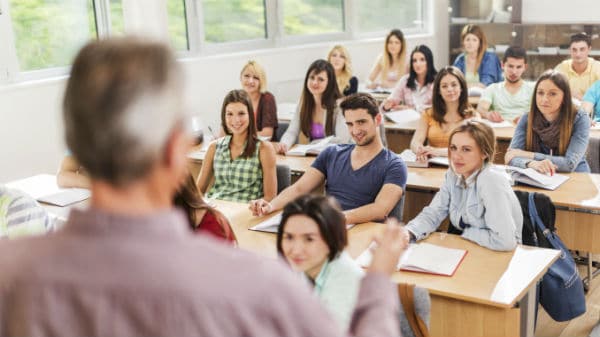 Median Annual Income (2014): $59,720
Projected Job Growth (2012-2022): 19%
Top-Paying States: Alaska, Rhode Island, North Dakota, New York
Love teaching but want to spend a little more time talking with grown-ups? You can use a Ph.D. in education to transition those classroom skills into a role as an education-focused college instructor.
Education students need good teachers to help them learn how to do the job. As a college instructor, you'll have the opportunity to pass on your knowledge to a new generation of educators. You can even choose to teach college classes online or in the evenings if you want to keep your day job or you can't bring yourself to leave the kids.
Teaching at a four-year university nearly always requires a doctorate degree although some colleges will hire those with a master's for part-time or temporary assignments. Depending on your experience and education, you may also be able to teach in a field outside of education.
3. School Psychologist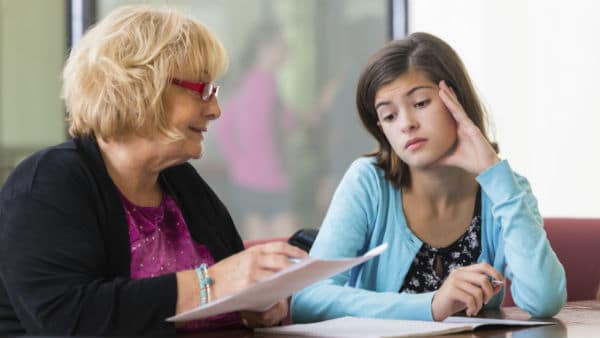 Median Annual Income (2014): $68,900
Projected Job Growth (2012-2022): 12%
Top-Paying States: Rhode Island, Hawaii, Connecticut, New Jersey
While most people enter into education because they enjoy working with students, not everyone wants to spend their entire career teaching. Maybe you are more interested in figuring out what makes students tick. School psychologists work together with administrators, teachers and parents to help individual students with behavior and learning challenges and create a healthy atmosphere for learning.
A career in school psychology requires an advanced degree, but you may have to rethink that Ph.D. in education. Most states require an Educational Specialist (Ed.S.) degree for this role, which includes at least three years of study, one year as an intern and classes in both psychology and education. A doctoral degree in school counseling is also available, and the National Association of School Psychologists provides additional certification on a national level.
4. Instructional Coordinator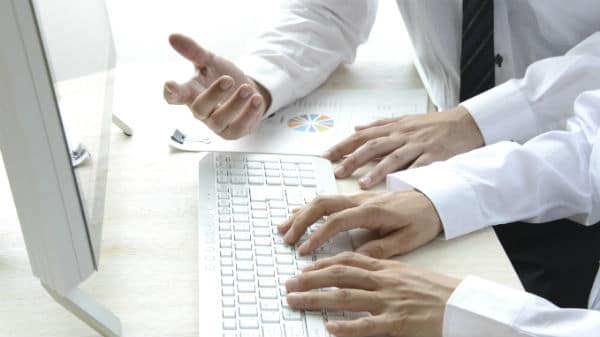 Median Annual Income (2014): $61,550
Projected Job Growth (2012-2022): 13%
Top-Paying States: District of Columbia, Connecticut, New Jersey, California
Another career that benefits from extensive education and experience is that of an instructional coordinator. As technology and government mandates evolve, school districts turn to these professionals to craft their curriculum. Beyond directing curriculum decisions, instructional coordinators may meet with school staff, recommend classroom instruction techniques, and review textbooks and teaching tools.
According to the BLS, elementary and secondary schools employ the largest percentage of instructional coordinators, with 40 percent of these professionals working in these settings. Other coordinators may be employed by colleges, the government and educational support services.
While many school districts have instructional coordinators as employees, it may be possible to leverage your Ph.D. in education for work as an independent consultant. Individuals working as consultants may also advise on curriculum decisions, lead teacher trainings or develop educator workshops. However, rather than working exclusively with a specific district, they may be hired as independent contractors to provide short-term services.
5. Educational Consultant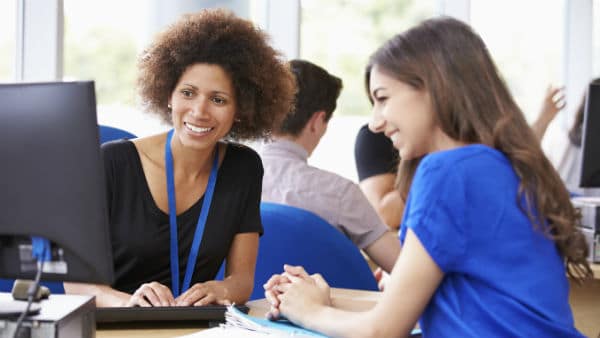 Median Annual Income (2014): $53,370
Projected Job Growth (2012-2022): 12%
Top-Paying States: New Jersey, Alaska, New York, District of Columbia
If you're self-motivated and want to work for yourself, an exciting way to use your Ph.D. in education may be to work as an educational consultant. It's a lesser known career path but one that seems to be growing by leaps and bounds. The Independent Educational Consultants Association (IECA) notes only 3 percent of high-achieving students used independent educational consultants in the late 1990s. Meanwhile, a study from research firm Lipman Hearne found 26 percent of elite students were using consultants in 2009.
An educational consultant provides one-on-one assistance to students who are preparing for college. They may scout out universities to find the perfect fit for a client and then coach students to help them wow the admissions board. Some educational consultants work with specific populations, such as athletes, gifted students or those with disabilities, to help them find the school that best matches their needs and talents.
The BLS doesn't have a separate category for educational consultants and includes them in a broader category of educational, guidance, school and vocational counselors. However, educational consultants may have a slightly different income and job growth outlook. The IECA says the number of educational consultants in the country tripled in a five-year period during the last decade. What's more, the IECA says many educational consultants can earn around $140 an hour for their services.
Which prominent job is right for you? Regardless of where you want your career to go, a Ph.D. in education or another advanced degree could be a smart choice. In addition to providing a steppingstone that may advance your career, a doctoral degree in education presents a range of career paths, providing you with many ways to contribute to the field of education.
Sources:
Education Administrators, Elementary and Secondary, Bureau of Labor Statistics, Occupational Employment Statistics, May 2014, http://www.bls.gov/oes/current/oes119032
Elementary, Middle, and High School Principals, Occupational Outlook Handbook, 2014-2015 Edition, http://www.bls.gov/ooh/management/elementary-middle-and-high-school-principals
Education Teachers, Postsecondary, Bureau of Labor Statistics, Occupational Employment Statistics, May 2014, http://www.bls.gov/oes/current/oes251081
Postsecondary Teachers, Bureau of Labor Statistics, Occupational Outlook Handbook, 2014-2015 Edition, http://www.bls.gov/ooh/education-training-and-library/postsecondary-teachers
Clinical, Counseling and School Psychologists, Bureau of Labor Statistics, Occupational Employment Statistics, May 2014, http://www.bls.gov/oes/current/oes193031
Psychologists, Occupational Outlook Handbook, 2014-2015 Edition, http://www.bls.gov/ooh/life-physical-and-social-science/psychologists
Instructional Coordinators, Bureau of Labor Statistics, Occupational Employment Statistics, May 2014, http://www.bls.gov/oes/current/oes259031
Instructional Coordinators, Occupational Outlook Handbook, 2014-2015 Edition, http://www.bls.gov/ooh/education-training-and-library/instructional-coordinators
Educational, Guidance, School and Vocational Counselors, Bureau of Labor Statistics, Occupational Employment Statistics, May 2014, http://www.bls.gov/oes/current/oes211012
School and Career Counselors, Occupational Outlook Handbook, 2014-2015 Edition, http://www.bls.gov/ooh/community-and-social-service/school-and-career-counselors
Frequently Asked Questions, IECA, http://www.iecaonline.com/news#press-room