Although overall demand is on the rise, the amount of women in science, technology, engineering, and math fields (STEM) is not. A 2011 report from the Department of Commerce states only one in seven engineering workers is female, while only 27 percent of computer science jobs are held by women. Additionally, women earn STEM-related degrees like math and engineering at a much lower rate than men, despite the fact that more women graduate from college than their male counterparts.
To try and address the lack of women in the STEM job force, a number of organizations have created initiatives designed to get young female students excited about math and science, improve the education opportunities associated with these subjects and open up job options for women who want to pursue STEM-related careers. The following organizations are currently working toward these goals.
National Girls Collaborative Project
The National Girls Collaborative Project (NGCP) is a group of organizations from around the country that are working together to encourage young girls to enter STEM fields when they begin their careers. To that end, the organization offers a number of publications that address the lack of female workers in STEM-related careers. For example, "Why So Few? Women in Science, Technology, Engineering, and Mathematics" is a research report that addresses the social and environmental barriers that have precluded women from entering STEM careers, and "Encouraging Girls in Math and Science" is a guide that includes evidence-based best practices on how to spark young girls' interest in science, technology and math.
NGCP Q&A insights
---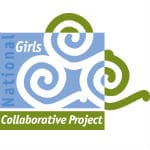 How can schools, professional organizations and companies work together to empower women entering STEM?
"We believe that by bringing stakeholders invested in empowering girls in STEM together through collaboration we will create the tipping point for gender equity in STEM. For example, we know that many afterschool programs know how to facilitate great STEM programming, but they are often searching for role models who can inspire their girls to think about STEM careers."
Association for Career and Technical Education
The Association for Career and Technical Education (ACTE), is the largest association that addresses pedagogical issues in technology education. In order to improve technology education, the association is involved in advocacy work, lobbying policymakers on issues that affect technical education in schools. ACTE also produces resources to help educators meet the needs of technology students.
ACTE Q&A insights
---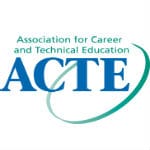 There's a shortage of women in STEM careers; what is your organization's unique role in addressing this issue?
"We've all heard the statistics about the enormous growth that is projected in STEM fields, and ACTE's members are uniquely positioned to help get students interested in and prepared for those careers – whether it's our guidance and career counselors who suggest STEM courses to young women as they plan their curriculum, teachers who have personal interactions with students from all backgrounds and can make STEM education have an impact on their lives, or members of the business and industry community who want to see these gaps close and can act as mentors and leaders to young women who have that talent and passion for STEM topics."
Association for Women in Science
The Association for Women in Science, or AWIS, is a professional organization for women who work in STEM jobs. In order to help women progress in these fields, the association offers mentoring and coaching services, as well as advice on work-life balance issues. In addition, AWIS has resources to educate women in the field, such as books, workshops, educational videos, and research journals. The organization also participates in advocacy on behalf of female STEM workers to address the key issues that impact their careers.
AWIS Q&A insights
---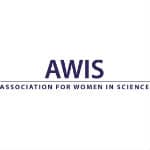 How does your approach change when focusing on youth versus adults?
"Most people think work-life integration is a woman's problem. In the most extensive survey of its kind, AWIS finds concerns about family, time, and career advancement are having demonstrable impacts on the entire STEM workforce, raising serious concerns about the ability to retain scientific talent, sustain innovation, and keep both women and men engaged in research endeavors. Here are five proven solutions you can implement tomorrow:
Making course content relevant
Improving classroom climate
Making introductory classes less forbidding
Increasing professional socialization and mentoring
Provide encouragement and recognition"
Change the Equation
Change the Equation (CTE) works to increase STEM literacy so that young students become more interested in math and science and receive quality education in these subjects. CTE offers online resources for educators, discussion forums where STEM issues are debated and advocacy work that raises the awareness of policymakers.
CTE Q&A Insights
---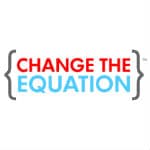 What are the measurements of success in ensuring STEM learning for students?
"These measures include, but go well beyond, K-12 test scores in math and science. Through our policy and advocacy work, we aim to improve young people's performance on state, national, and international tests of math and science. We also want to ensure that more young people — particularly females and minorities — have access to challenging coursework, such as AP classes. According to current measures, females and students and color are much less likely to have access to such classes, and those who do are much more likely to say they lack the confidence to take them."
National Math and Science Initiative
The National Math and Science Initiative (NMSI) is working to address the shortfall of candidates who are qualified to work in STEM-related jobs. To that end, NMSI aims to improve student performance in science, engineering, math and technology courses by helping to shape the way these classes are being taught and improving the quality of the educators teaching them.
NMSI Q&A insights
---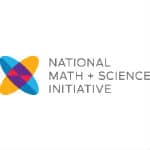 How can schools, professional organizations and companies work together to empower women entering STEM?
"Schools, professional organizations and companies can work together to increase girls' exposures to STEM training and opportunities; provide teachers with training and resources to increase student engagement in their classrooms; and encourage more professional women to serve as mentors to girls and young women who are interested in STEM but may lack the academic preparation, skills and/or other support they need to persevere with challenging coursework."
National Center for Women & Information Technology
The National Center for Women & Information Technology (NCWIT) is a nonprofit organization working to increase the amount of women in computing and technology fields. The organization — which includes government organizations, universities and companies — is dedicated to increasing female students' interest in technology as well as positively altering the way companies recruit and retain female employees. Programs this organization manages include the Aspirations in Computing Talent Development Initiative, designed to increase women's participation in technology careers through scholarships and internships. The Counselors for Computing (C4C) program gives guidance counselors information about computing careers that they can use to encourage female students to enter these fields.
NCWIT Q&A insights
---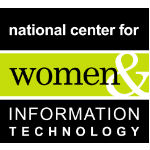 What have you discovered to be effective in helping connect girls and women to STEM studies and careers?
"We've identified hundreds of best practices for recruiting and retaining technical women. Additionally, the NCWIT Aspirations in Computing program focuses on increasing the participation of middle school girls, as well as high school and college women."
National Council of Teachers of Mathematics
The National Council of Teachers of Mathematics (NCTM) aims to support math teachers by helping them teach to a high standard for all students. The organization's vision is to create a world where everyone sees the value in mathematics, is enthusiastic about math subjects and stands to reap the benefits that come with high proficiency in math.
NCTM Q&A Insights
---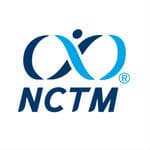 How are you measuring the progress of your initiatives?
We look at National Assessment of Educational Progress (NAEP) scores, the nation's report card, and it shows that student achievement has increased substantially. We've really narrowed the gender gaps in the last 25 years as we've seen big changes in scores in Math. The current issue is 'how do we translate this into women into STEM careers?' Women need roles models, better experiences, and a conscious change in language so we can nurture positive views of what these careers are actually like. We need to expose young men and women to stem careers to what they actually will do.
Million Women Mentors
Million Women Mentors is a campaign that brings together government agencies, nonprofit organizations and higher education institutions to mentor young girls interested in pursuing STEM careers. The campaign was created by STEMconnector, a resource that disseminates information on STEM fields.
American Association of University Women
The American Association of University Women (AAUW), which was founded in 1881, works to empower women by addressing the educational, economic, social and political issues that affect them. To address these concerns as they relate to women in STEM careers, the AAUW has conducted research that explores why young girls have not traditionally been encouraged to study math, science and technology, and what can be done to open more doors for women in those fields. The AAUW also created a science and math summer camp and a STEM conference for female middle school students.
Society of Women Engineers
The Society of Women Engineers aims to inspire female schoolchildren to pursue engineering careers, as well as support women who enter the field. To help female engineering college students, the organization offers scholarships for women enrolled in accredited Bachelor's or graduate-level engineering degree programs. The Society also organizes outreach events to encourage female elementary school students to consider an engineering career.
Mathematical Association of America
The Mathematical Association of America (MAA) works to ensure mathematics is accessible to all students. The organization — which has a wide variety of members including college students, high school and college-level educators, government agencies, mathematicians, scientists and computer scientists — has an interest in affecting math education, research, public policy and public appreciation. MAA is also involved in advocacy work designed to increase female student enrollment in mathematics degree programs.
Girls Who Code
Girls Who Code works to address the gender gap in the computing industry by inspiring young girls to pursue these fields, and ensuring they're armed with the solid education they need to do it. To help educate the female technology workers of tomorrow, the organization sponsors the Summer Immersion Program, where young female students are offered courses in subjects like computer science, robotics and web design. Students in this program have the opportunity to get mentored by female leaders in the technology industry.
NASA
NASA has a number of resources for teachers and students alike that are designed to encourage an interest in science and tech. For educators, NASA offers a number of educational resources and publications that keep them abreast of the agency's scientific work, as well as help them teach science. Students can find several resources on NASA's website, including ebooks, videos and apps.
Anita Borg Institute
The Anita Borg Institute celebrates women who've been successful in technology careers and serve as inspiration to those interested in following in their footsteps. Named after a pioneer who worked to advance women in technology, the organization offers programs designed to encourage female students who want to pursue technology careers.
TechWomen
TechWomen is dedicated to supporting women from Africa and the Middle East interested in entering STEM careers. To that end, the organization offers mentoring programs that expose these women to their successful counterparts from the United States, allowing them to share ideas and connect with one another professionally and personally.
To find out more about courses and programs in STEM check out our exclusive feature on the 50 STEM Majors with the Best Value 2014. Additionally, be sure to check out our school listings below.
Sources:
Interview with Adriane Bradberry, Communications Director, National Center for Women & Information Technology, conducted by Eda Liu
"Engaging Girls in STEM," National Girls Collaborative Project, Accessed October 21, 2014, http://www.ngcproject.org/engaging-girls-stem
"National Center for Women & Information Technology," Accessed October 21, 2014, http://www.ncwit.org/
"Million Women Mentors," Accessed October 21, 2014, https://www.millionwomenmentors.org/
"Association for Women in Science," Accessed October 21, 2014, https://awis.site-ym.com/
"American Association of University Women," Accessed October 21, 2014, http://www.aauw.org/
"Society of Women Engineers," Accessed October 21, 2014, http://www.bluegrassswe.org/
"Mathematical Association of America," Accessed October 21, 2014, http://www.maa.org/about-maa/advocacy
"National Math and Science Initiative," Accessed October 21, 2014, http://www.nms.org
"Girls Who Code," Accessed October 21, 2014, http://girlswhocode.com/
"NASA," Accessed October 21, 2014, http://www.nasa.gov
"Anita Borg Institute," Accessed October 21, 2014, http://anitaborg.org/
"TechWomen," Accessed October 21, 2014, https://www.techwomen.org/
"Association for Career and Technical Education," Accessed October 21, 2014, http://www.acteonline.org/
"Change the Equation," Accessed October 21, 2014, http://changetheequation.org/
"National Defense Industrial Association," Accessed October 21, 2014, http://www.ndia.org/Divisions/Divisions/STEM/Pages/default.aspx
"STEM Fields And The Gender Gap: Where Are The Women?" Forbes, Accessed October 21, 2014, http://www.forbes.com/sites/work-in-progress/2012/06/20/stem-fields-and-the-gender-gap-where-are-the-women/
"Women in STEM: A Gender Gap to Innovation," U.S. Department of Commerce, August 2011, http://www.esa.doc.gov/sites/default/files/reports/documents/womeninstemagaptoinnovation8311.pdf